When will white people stop feeling so inadequate compared to Serena Williams?
Serena Williams literally cannot do anything without white folks (and cishet Black men) tearing her apart. Williams is a gifted, talented and successful Black woman, so it isn't surprising that everything she does is heavily scrutinized by intimidated and spiteful people.
When folks ask me what intersectionality means, I use the vitriol directed towards Williams as an example of why intersectionality matters; it isn't simply because she is a woman, it is her gender intersecting with her race which makes her the target of so much hate.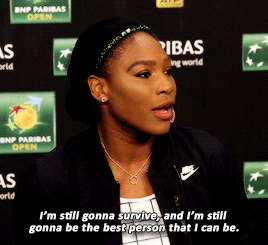 On Thursday the French Newspaper, Le Monde, published a piece by a salty white journalist, Henri Seckel who wrote about how the tennis tournament, Roland Garros was better without Williams because it gave other players the chance to shine without Williams "stealing focus".
#RolandGarros jour 12 : c'est quand même mieux quand Serena n'est pas là | par @hseckel https://t.co/EsR1TIcgDX

— Le Monde (@lemondefr) June 8, 2017
Seckel is happy that Williams is six months pregnant, and therefor not playing and crushing all the white lady tennis players at Roland Garros, but instead of minding his own business and writing a piece simply about the women who are there, he writes about the one who isn't.
Why? Why bother to do so? Because he's racist, because even when Black women don't do something and take time off for themselves, white folks gotta flex their white fragility and project their insecurities onto them.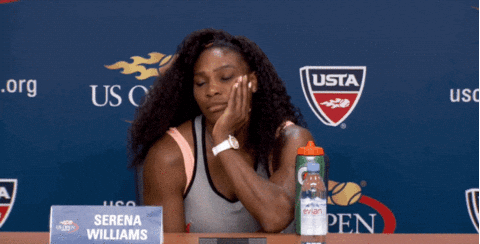 In the piece, Seckel describes her as an "American Diva" and details how it's refreshing to not have to deal with Serena's "diva-like" behavior off court. Black women can't just be without being painted as difficult. When has Williams demonstrated anything but professionalism and passion?
No matter how Black women are, no matter how they act, white people see them through a racist lens. If we're excited, white people see it as loud and obnoxious; if we're assertive and no-bullshit, white people see it as being angry or aggressive. Our happiness is too loud, our justified anger is too frightening.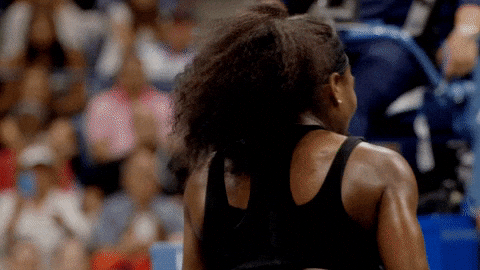 This isn't even the first incident of racism against the number one tennis player in the world–far from it. Ever since the beginning of her career at 14-years-old, Williams has faced racist micro and macro-aggressions from the general public, tennis officials and reporters. Here's a sampling of just a few of these incidents:
In 2015, thousands were upset that Sports Illustrated had named Williams Sportsperson of the Year over a fucking racehorse, American Pharaoh.
In the lawsuit filings of a racial discrimination case in May, the managers of a high-end shoe company, Gianvito Rossi are reported to have called Williams "disgusting" and refused to give her the same discounts as white celebrities.
In April, a retired Romanian tennis player, Ilie Nastase made hyper-racist comments to a journalist about Williams' pregnancy. Nastase compared Williams' unborn baby to "chocolate with milk". Williams' fiancé, Alexis Ohanian is white and apparently comparing biracial children to food is still a thing.
Seckel is currently on Twitter defending his piece and asking folks what white fragility means, so feel free to head over and explain to his racist ass why he shouldn't come for Queen Williams. We ain't gonna take any of that bullshit.


[adsense1]